Full sun to partial shade. Pansies are a cool weather flower.  They do best in a fertile, moist, well drained soil or potting mix.  Plant in the border or containers for early season color.
This season's pansy varieties we are growing:
Inspire True Blue – Mid Blue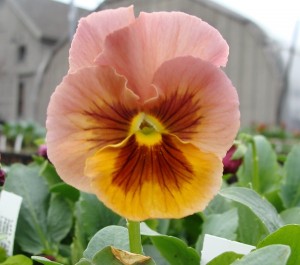 Karma Copperfield – Faced pansy in a mix of coppery-red and yellow shades.
Nature Pansies: The Nature series of pansies are a small flowering variety that really takes the heat better than most pansies and some plants have overwintered in our garden.  This year we offer these colors: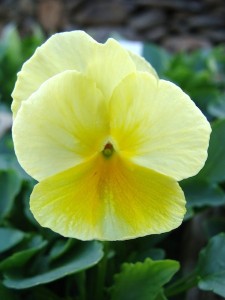 Lemon Yellow – A yellow that works very well with other pansy shades.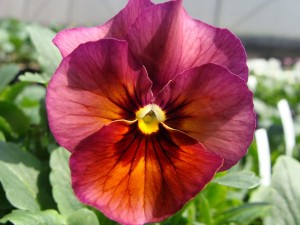 Mulberry Shades – A color mix of copper and wine.
Orange – Clear orange with whiskers.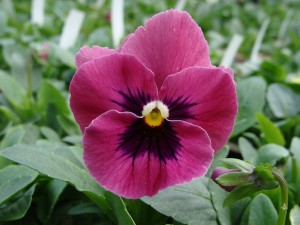 Rose Pink – Mid-rose pink color with a small deep rose face.
Ultima Lilac – A whiskered cheery yellow blossom tipped with lilac.

Ultima Purple Lace – Deep purple flower delicately edged with white.

Ultima Radiance Deep Blue